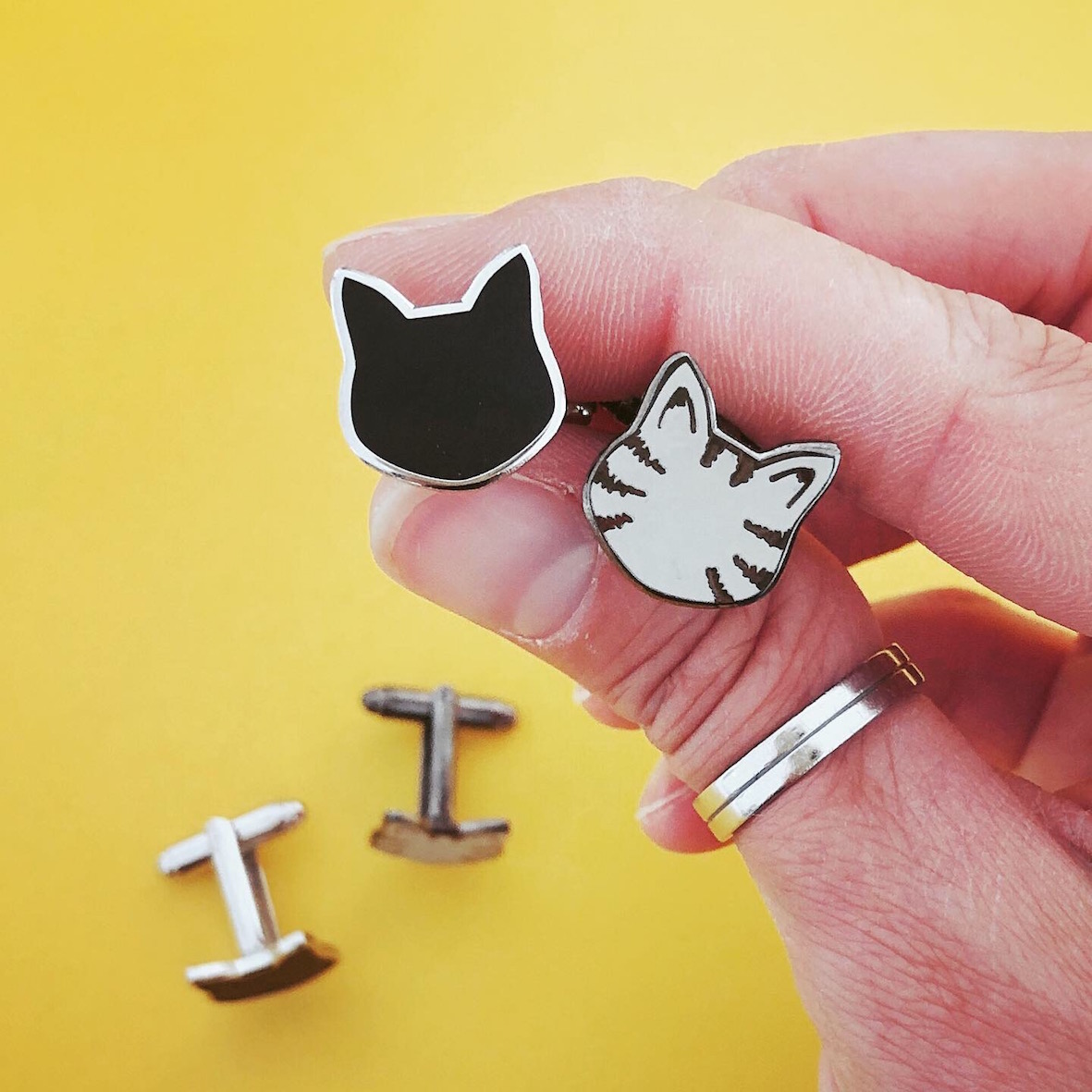 ENAMEL CAT CUFFLINKS
say hello to the new grey tabbies and silver black cat enamel cufflinks
Another cute, cat-themed accessory for your fave shirt, these new silver black cat and grey and black plated tabby enamel cufflinks will help you look the business!
A purrfect gift for any shirt or suit wearing cat lover, best man, groom or BFF... or just a bloody great gift for yourself if you want to add some crazy cat vibes to your shirts.
which cats will you choose for your cuffs?
You can pick from a little pair of Black Cats with a silver finish, a pair of Grey Tabby Cats with a black plated finish or why not mix and match with one of each - just select your chosen pair from the drop down menu.
Measuring just over 15 x 15mm, these cuties will sit purrfectly on your cuffs shirts and come beautifully packaged in a branded gift bag.
If gold is more your bag, make sure you check out the Black Cats and the little Brown Tabbies (HERE), both with gold finishes. SO MANY KITTIES TO CHOOSE FROM!
If only cats wore shirts... can you imagine?